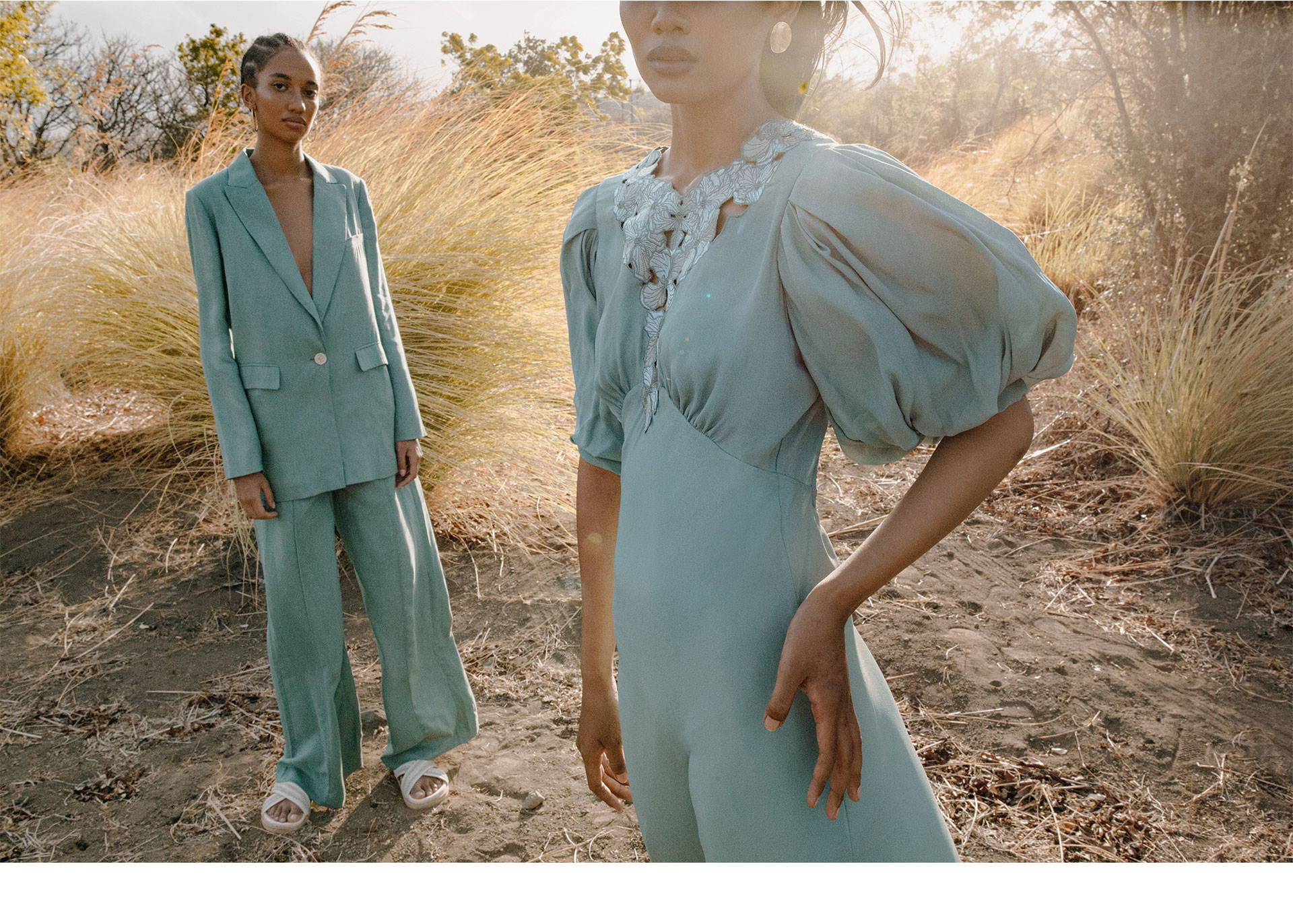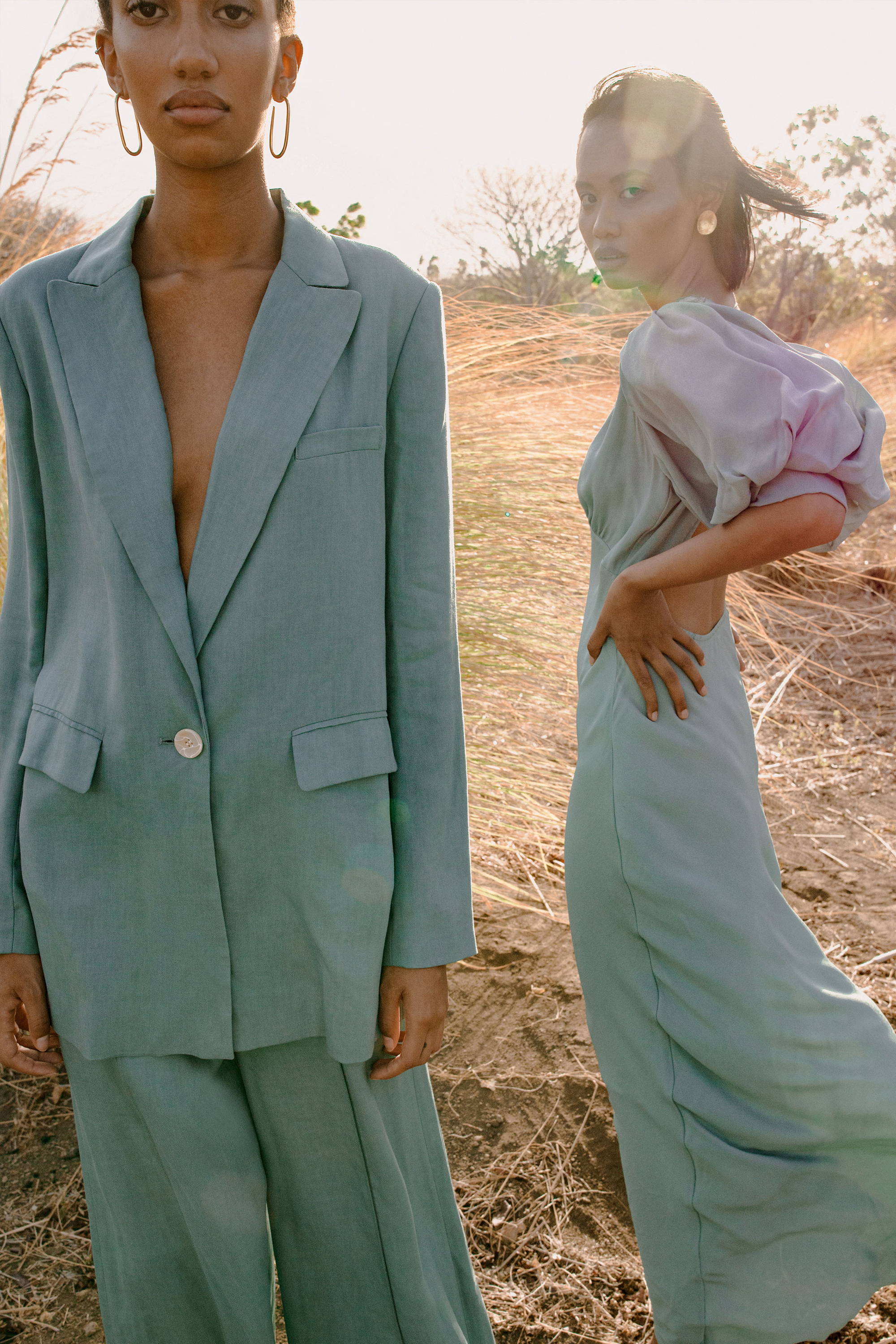 ---
This collection is a bold and personal reaction to the reality we are living in, exploring the space between the opposing elements of confinement and escapism.
Books and collected antiques became a channel for mental reverie and travel, with Magali expressing her boundless desire for exploration across a colour palette inspired by the rich tones of the dry savannah landscape.
Prints take their cues from both far and neighbouring lands, paying homage to the traditional Javanese Ikat print techniques and west Bengal hand-poking styles.
The collection finds balance in contrast - masculine and feminine, structure and fluidity, subtlety and volume - celebrating the unpredictable.